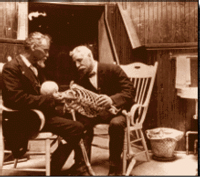 The osteopathy understands the body as a single unit where the structure (anatomy) and function (physiology) are totally interdependent. The osteopathy looks for the origin of each pathology, based on the wholeness of the human body and the interrelationships among its systems.
Osteopathy is an original manual therapy of healing that, after establishing precise diagnostic, searches for the minimal gesture in order to reestablish the function balance in the human organism.
It is the art of diagnosing and treating mobility dysfunction of the tissues of the human body that might disrupt the organism's health.
This science was structured in the United States of America, by Andrew Taylor Still (1828-1917) as one of the first to relate the state do health to the global functional balance of the human body.
"The structure controls the function. If the structures do not present any disturbance, nor will the functions, and the other around".
Andrew Taylor Still
The professional team of our center has committed themselves to continuing education and investigation of new techniques and methods regarding prevention and treatment of disease and the improvement of our client's quality of life.
Treatments
Giving emphasis to each case, OSTEOPATHY, along with other therapies and techniques, establish the treatment to apply in a very individual manner.
Pathology treatments in different fields, such as: trauma, orthopedics, back problems, pediatrics, gynecology, obstetrics, neurology, rheumatology, sports medicine…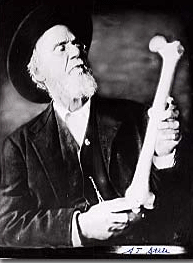 lesions and alterations of column
global posture re-education
neurological affectations
muscular lesions, sinewy, ligaments, capsular
functional recovery
reeducation of the sensitive perceptive motor
therapeutic massage
personalized Pilates training
child cerebral paralyses
disc protusion
Bobath techniques
delays and affectations of the motor development
healing
sports massage
entesitis
retraining to the training
espondilolisis
kabat techniques
thermal electrotherapy, analgesic, stimulating
massage of lymphatic drainage
pressure therapy
evaluation of the index of corporal mass
neuralgic
urinary incontinence
migraines
structural osteopathy, visceral, cranial
chronic rheumatism
sport injury recovery
arterial pressure control
amiotrophy's
dynamic osteopathy of the pubis
hemiplegics of the adult
personalized training
tapping
injection application
compartmental syndrome
weight control
artificial sun uva
facial paralysis
scoliosis studies
sauna
cineantropometrías
glucose test
espondilolistesis
kinesio-tapping
nocturne enuresis
manipulative and miothensive techniques
post-delivery recovery
perineum-abdominal recovery
alteration of the tempore-mandible articulation
hernia of the disc
pelvic disequilibrium
rheumatoid arthritis
scar treatment
hip arthritis
periostitis
vertebral pain
knee arthritis
arthritis
bursitis
tensional origin migraines
rebalance of the alterations of the muscle-skeletal system

…